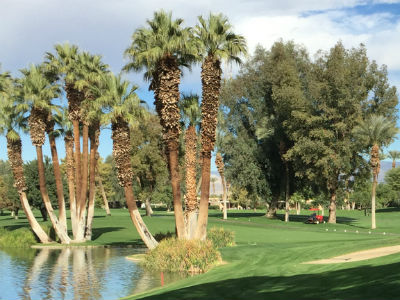 Nestled between La Quinta, Indian Wells, Indio, and Palm Desert you'll find a special unincorporated area of Riverside County known as Bermuda Dunes. Those who live in this little oasis enjoy its uniqueness and independence.
The heart of the community is Bermuda Dunes Country Club, featuring a 27 hole championship course. This private equity club was the host to the PGA Bob Hope Classic tournament for 50 years. The club features a beautiful 44,000 square foot clubhouse with a restaurant and casual grill room. Golf and social memberships are currently available.
The privately owned Bermuda Dunes airport is located nearby for quick access by non-commercial flights.
Kim Jones and Denise DeCaro, Real Estate Agents with HomeSmart Professionals, have been property owners in Bermuda Dunes Country Club for more than 10 years and have intimate knowledge of this community.
Quick Links for Bermuda Dunes Home Search:
Homes for Sale in Bermuda Dunes, CA under $250,000
Homes for Sale in Bermuda Dunes, CA $250,000 to $350,000
Homes for Sale in Bermuda Dunes, CA $350,000 to $450,000
Homes for Sale in Bermuda Dunes, CA $450,000 to $550,000
Homes for Sale in Bermuda Dunes, CA $550,000 to $650,000
Homes for Sale in Bermuda Dunes, CA $650,000 and UP
Condos for Sale in Bermuda Dunes, CA
All Bermuda Dunes Homes For Sale