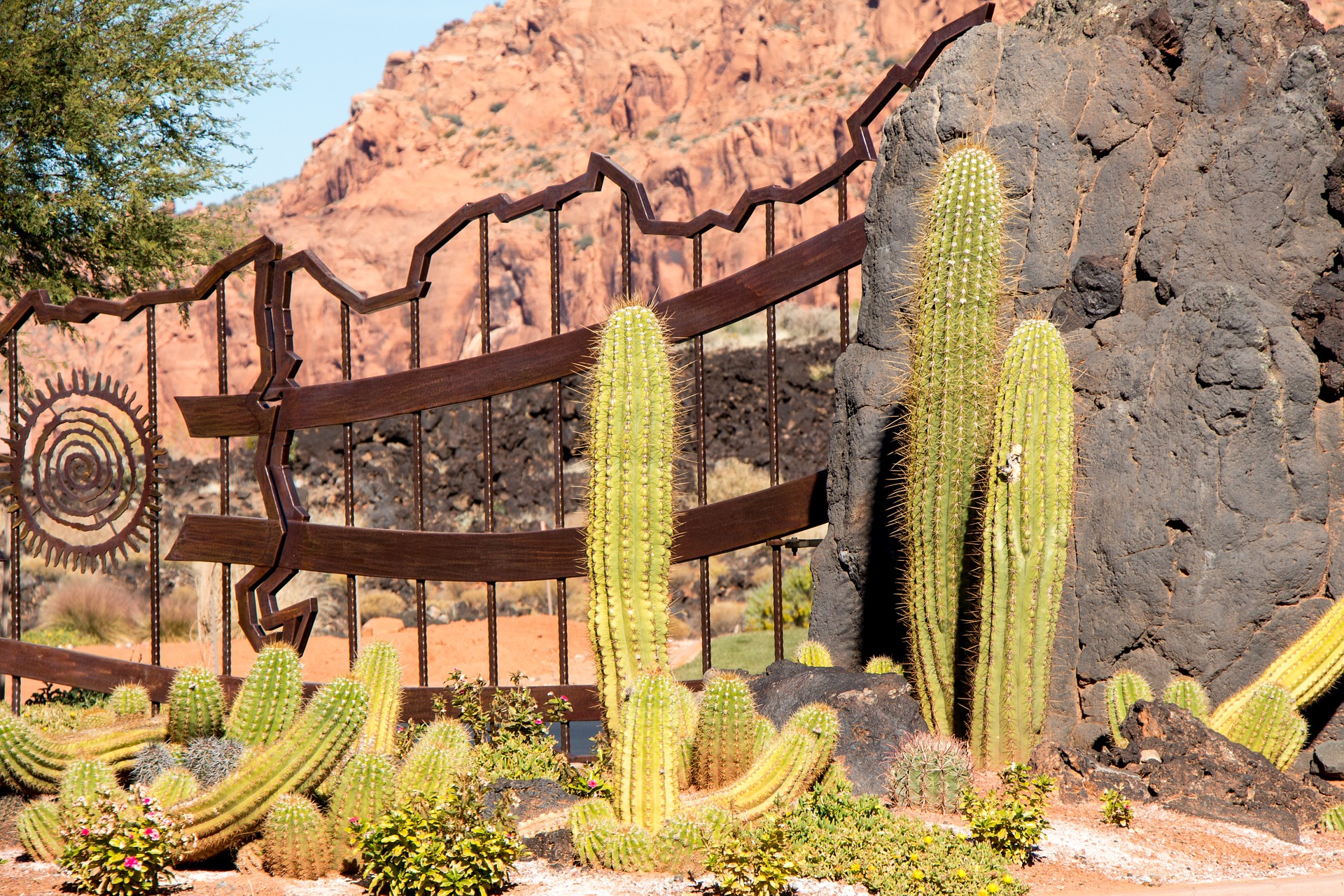 (Image via Pixabay)
DIY Home Improvements Which Enhance Your Desert Lifestyle
You want your home to reflect what you hold dear. Those of us who live in Palm Springs,
California, know the desert is a key element in our lifestyle. With these DIY projects, you can
make the most of desert living and express your love of the area.

Refresh Your Floors
The desert environment can be hard on your floors. Dry air and dust can wear hardwood and
dirty carpeting. HireAHelper suggests giving painted or stained floors a fresh coat, which may
involve sanding and patching holes. You can steam clean your carpeting to lift deep-down dirt
that a vacuum won't grab.

Paint Your Walls
Walls feel fresh and clean when spruced up with new paint. Some experts suggest choosing a
palette of rich earth tones, reflecting the best of the desert landscape. This includes colors like
terra-cotta, umbers, gentle grays and tans, and rich browns. To cool off from the heat, opt for
shades in watery blues, aquamarine, olive green, and turquoise. Don't stop with the walls;
include your doors, trim, ceilings, and exterior in the project.

Add Accents
Your home can embrace the desert with more than a well-chosen color scheme. One idea is to
add a few accents in each room that incorporate the desert into your decor. Think in terms of
Turkish rug patterns, Aztec throw pillows, and potted succulents. Blending a variety of patterns
creates a lively, playful feel. Adding faux fur pieces or animal hides brings a classic,
Southwestern element, and the mix of textures is pleasing to the eye as well as the touch. You
can even create a living wreath using air plants. Use your imagination to bring the desert into
each room.

Upgrade Landscaping
Selecting landscaping that reflects desert living offers multiple benefits. Not only is it attractive,
but maintenance is also a breeze. You also cut water usage, and it adds a chic look to your
home's exterior. Choosing plants for your DIY project can be a challenge with desert
temperatures, winds, sun, and drought, so let the natural landscape inspire you. HGTV
recommends selecting succulents in a variety of shapes and sizes. Succulents can stand up to
desert heat and don't mind being dry. Some experts point out that desert trees and grasses are
naturally drought-tolerant, and you can alternate textures, shapes, and heights for interest. Or
you can install swaths of rocks in varied shades and sizes such as one swath of rounded gray
pebbles, another of chunky tan rocks, and yet another of tiny brown chips. Alternating textures,
colors, and patterns add visual interest and creates the impression of a more varied landscape.

Choose Great Hardscaping
Hardscaping offers structure and atmosphere to your home's outdoor space. A well-placed
sculpture draws the eye to a focal point and can be used to distract from weaknesses in your
home's exterior design. You can create a modern feel with strong, clean lines of concrete and
raised plant beds housed in stone walls. Arrange container plants in simple and attractive metal
boxes or large, colorful vintage pots. If your home reflects a rancher's style, installing interesting
metal gates and rock walls may be just the ticket. A more classic, cozy home can benefit from a
selection of elements that feel more organic. For instance, if you have an expanse in your
landscape which you prefer not to plant, consider a yard of pebbles with a "creek" of larger
rocks rolling through it and a few specimen plantings in containers. Another idea is to arrange
boulders of various sizes for a natural appeal. Paver bricks, poured pathways, and flat stones
can add borders, or you can allow areas to begin and end more naturally. Throw in some
carefully selected landscape lighting that matches your personal style to complete the look.
When you live in the desert, you want your home to complement your unique lifestyle. Do some
sprucing up to your indoor and outdoor spaces. With a few well-chosen DIY projects, your home
can enhance your life in Palm Springs.

Article provided by Ray Flynn from DIYGuys.net.